FA launches 'game-changing' plan for women's football
Maria Miller attends Wembley Stadium launch event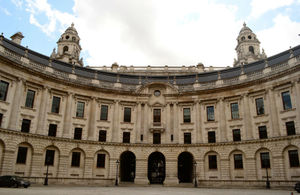 The Football Association (FA) has today unveiled a five-year strategy to drive forward women's football at every level in England.
The plan, entitled Game Changer, also aims to harness the momentum around London 2012 and the England Women's team's unbeaten qualification for Euro 2013.
Culture Secretary Maria Miller, TV presenter Clare Balding and England Women's National Coach Hope Powell were among those at the plan's launch at Wembley Stadium today.
Key commitments include:
creating an Elite Performance Unit and appointing a Head of Elite Development;
delivering the first commercial strategy for women's football to help the game have a clear identity and become financially more sustainable;
expanding the Women's Super League from 2014;
encouraging the growth of women's football to become the second largest team sport in England after men's football by 2018.
FA Chairman David Bernstein said; "Women's football is the area with the most potential for growth in the nation's favourite game. We are determined to lead that development at every level and have created a robust plan for doing so using all our resources and knowledge."
Further information
Article and homepage thumbnail image by Tim Rawle on Flickr. Some rights reserved.
Homepage wide image by Steve Calcott on Flickr. Some rights reserved.
Published 24 October 2012