Expressions of interest for funding to improve care environments for people with dementia
Expressions of interest are now being accepted from care providers for funding to improve the surroundings of people living with dementia.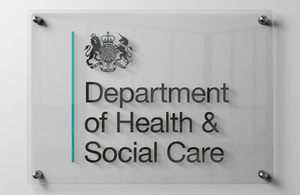 Local authorities working in partnership with social care providers and the NHS will have the opportunity to bid for a share of £50 million capital funding to invest during 2013-14. The funding will be used to improve care environments to help people with dementia and their carers manage their condition better. Details of the funding were first outlined on the 25 October by Secretary of State for Health, Jeremy Hunt.
The Department of Health has produced application guidance for interested parties. This includes:
general guidance
an application form
a letter from David Flory, Deputy NHS Chief Executive, which provides an overview of the project and a summary of the timeline.
Successful projects will begin from 2013-14 and will be subject to national evaluation.
Research by The King's Fund demonstrates that good design can help with the management of dementia. People with dementia are less likely to get confused or become distressed within an environment designed with their needs in mind. Examples include an intelligent use of colour to mark out different areas to aid memory, clearer signage and the opportunity to take part in activities such as gardening.
Please note: The deadline for expressions of interest was 16 January 2013 and confirmation letters for stage 1 will be issued from the department by the 28 February (this post was updated on 20 February 2013 to add this information).
This page was updated on 21/12/2012 to add the application form in word format
Published 30 November 2012