Europe, Latin America and Caribbean climate progress
At the European Union-Latin America and the Caribbean Summit on 18 May 2010, a number of priorities were agreed for climate change.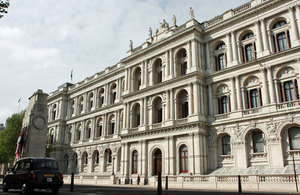 They include:
improving energy efficiency
reducing the intensity of greenhouse gas emissions
addressing the economic, social, environmental and other challenges posed by climate change
following low emission sustainable development strategies
implementing adaptation and mitigation measures and actions
limiting the potential increase in the global temperature.
The agreements built upon commitments pledged by the regions at the United Nations Framework Convention on Climate Change (UNFCCC) in Copenhagen in December 2009. Further discussions in the region support this progress.
The regions are now working towards transparent and inclusive negotiations at the Conference of the Parties (COP16) in Mexico in November 2010. The goal is to achieve a comprehensive, ambitious and effective legally binding deal.
Published 18 May 2010