Estate agents warned over possible breach of competition law
The CMA has issued an open letter warning estate agents that agreeing with rivals which property portals to list on may break competition law.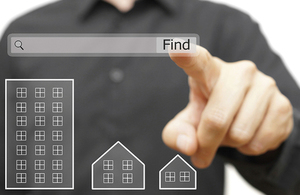 The move comes after the Competition and Markets Authority (CMA) became aware that some estate agents may be making joint decisions to join the OnTheMarket portal and to remove their business from competing portals, rather than reaching these decisions independently of each other. The CMA has also contacted some agents that it suspects may have been directly involved in such activity.
The CMA is also working closely with the National Association of Estate Agents (NAEA), The Property Ombudsman (TPO), Ombudsman Services: Property and the Property Redress Scheme (PRS) to raise awareness of this issue.
Ann Pope, CMA Senior Director Antitrust, said:
The online portals on which properties are listed is an important aspect of competition between estate agents and the choice of portal must be decided independently and not agreed with competitors.

Estate agents that are found to be breaking competition law in this way could face significant fines.
Mark Hayward, Managing Director, NAEA said:
All NAEA members should be aware of their obligations in regards to competition law around online property portals. We continue to remind members of these rules, and are happy to work with the CMA on these obligations to ensure agents act independently when deciding which portals to list on.
The open letter the CMA has sent to estate agents highlights 3 important points about competition law and the potential consequences of breaking it, as well as a previous case in which the CMA took action:
Agreeing with your competitors to restrict which suppliers you will deal with is likely to be unlawful. The decision as to whether an estate agent will or will not use the services of a particular property portal must be determined by that estate agent alone (or by its parent company), and must not be determined jointly between competitors.

The CMA continues to monitor the conduct of estate agents. This follows the CMA's decision in 2015 that an arrangement on the advertising of estate and lettings agents' fees breached competition law, which prompted the CMA's subsequent competition law compliance work with the property industry.

The consequences of breaking competition law can be severe. Estate agents found to have breached competition law can be fined up to 10% of their annual worldwide turnover, and directors of infringing companies can be disqualified from UK company directorships for up to 15 years. In addition, individuals involved in certain cartel activity, such as agreements between estate agents to fix prices or allocate markets, may be prosecuted under the criminal cartel offence and could go to prison for up to 5 years and/or have to pay an unlimited fine.
The CMA is keen to assist estate agents and other businesses in the property industry to ensure they understand what they need to do to comply with the law and can recognise where they may be at risk of breaking it.
A range of useful material on the CMA's website to help businesses comply with the law, includes:
a series of animated videos explaining different types of anti-competitive practice that can be illegal
guidance on effective compliance programmes
Notes for editors
The CMA is the UK's primary competition and consumer authority. It is an independent non-ministerial government department with responsibility for carrying out investigations into mergers, markets and the regulated industries and enforcing competition and consumer law.
For more information see the CMA's homepage on GOV.UK. For CMA updates, follow us on Twitter @CMAgovuk, Flickr and LinkedIn.
The CMA has no reason to write to OnTheMarket in this connection at this time.
Enquiries should be directed to Simon Belgard (simon.belgard@cma.gsi.gov.uk, 020 3738 6472).
Published 21 April 2016