Equality and Human Rights Commission appointments
New board and budget mark a new era.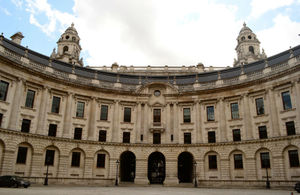 A new board for the Equality and Human Rights Commission (EHRC) has been announced today by the Minister for Women and Equalities, Maria Miller.
At the same time, Mrs Miller has announced the Commission's indicative budget for the next two years.
The EHRC is the UK's designated equality body and 'A-rated' National Human Rights Institution. As the country's expert body on equality and human rights issues, and guardian of legal rights, it has an important role to fulfill.
The new board announced today
Deputy Chair: Caroline Waters OBE Disability Commissioner: Chris Holmes MBE
Commissioners
Evelyn Asante-Mensah OBE
Laura Carstensen
Professor Swaran Singh
Sarah Veale CBE
"The EHRC has an important role to play in tackling discrimination and promoting equality and human rights in this country," said Mrs Miller. "Today's new board appointments, along with the recent appointment of Baroness O'Neill as chair, marks the start of a new era for the EHRC."
New challenges
In May 2012, the Government announced a number of reforms to the EHRC, including the appointment of a new chair and a smaller board, with a greater focus on business and corporate governance skills, to provide strategic leadership for the EHRC.
The first task of the new board will be to agree on the Commission's business plan for the next financial year, following a comprehensive review of the EHRC's budget.
Further information
Published 11 January 2013