Enjoy free access to architectural treasures this weekend
Explore a range of interesting properties across England as part of Heritage Opens Days.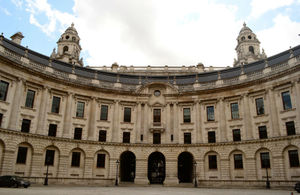 Heritage Open Days, a celebration of England's architecture and culture continues this weekend offering visitors the opportunity to explore and enjoy sometimes hidden, often curious and always interesting places in English cities, towns and villages, all completely free of charge.
From churches to castles, temples to tunnels, the properties on offer are either not usually open or would normally charge an entrance fee, however as part of Heritage Open Days 2011 (8-11 September) their doors are thrown open to the public.
Fun for all the family
The festivities include tours, guided walks, concerts, re-enactment, trails, role-plays and children's activities which is all organised by volunteers. 
Heritage Open Days was established in 1994 as England's contribution to European Heritage Days, in which 49 countries now participate. In the UK, four other schemes open up places in September: Open House London, Doors Open Days in Scotland, Open Doors Days in Wales and European Heritage Days in Northern Ireland.
Futher information
Published 19 August 2012