England to host international initiative for mental health leadership in 2014
Norman Lamb, Minister of State for Care Services has accepted an invitation for England to host the 2014 exchange.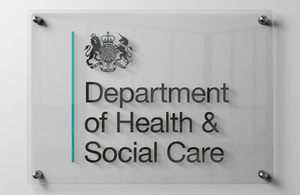 The exchange will help the NHS, local government and partners to speed up improvements to services, and support and improve mental health, by learning from experts from across the world. It will also provide an opportunity to showcase some of the innovative work in England on mental health through programmes, Increasing Access to Psychological Therapies (IAPT) and Time to Change.
Heathcare professionals from several countries will visit and observe daily activities across England sharing their experiences with staff, followed by an opportunity for everyone to come together to share innovation and best practice from the visits.
The exchange will take place in June 2014 and will aim to build long term collaboration between leaders in mental health in the NHS, local government, charities and user organisations, allowing the continued sharing of information and learning for the benefit of people living with mental health problems.
It is the second time England has hosted the exchange.
In this video Norman Lamb talks about the tremendous opportunity for heathcare professionals to learn from what experts are doing across the world.
In this video Norman Lamb talks about the tremendous opportunity for heathcare professionals to learn from what experts are doing across the world
Published 13 March 2013