Global war declared on online child sexual abuse
An unprecedented package of global action to deter, disrupt and detect paedophiles using the internet to commit their horrific crimes was announced today at the #WePROTECT Children Online summit.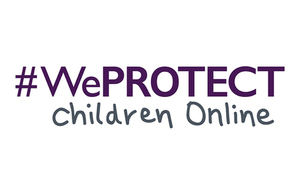 Speaking at the summit, Prime Minister David Cameron announced a raft of measures and technical innovations to tackle those who use the internet to view and share illegal images.
He said the battle was being, and would continue to be, fought on three fronts: blocking search results that lead to child abuse; identifying illegal images and taking them down; and chasing down the perpetrators and enforcing the law.
The two day summit in London brought together representatives from more than 50 countries, 26 leading technology companies and 10 non-governmental organisations.
They agreed a coordinated global response to tackle the proliferation of child sexual abuse material in circulation since the dawn of the internet, with millions of appalling images and videos available.
The delegates signed up to a range of actions and unveiled ground-breaking technological initiatives, which will make it much more difficult for criminals who seek to exploit the almost limitless potential of the digital age to abuse children for sexual purposes.
World-leading UK measures include:
A new UK law making it illegal for an adult to send a sexual communication to a child.
A new joint team between the National Crime Agency (NCA) and GCHQ deploying all the techniques and expertise used to track down terrorists to track down paedophiles on the 'dark net'.
An extra £10 million next year to create further specialist online child sexual abuse teams within the NCA, focusing on the worst offenders.
The establishment of a single secure database of indecent images of children – the Child Abuse Image Database (CAID) – which will help UK law enforcement improve and speed up investigations.
A £50 million pledge over five years contributing to a newly established global child protection fund, being administered by UNICEF.
Speaking on the first day of the summit yesterday (Wednesday 10 December), the Home Secretary told delegates there was no greater task than the protection of vulnerable children in our own countries and around the world.
And she said giving law enforcement agencies access to communications data was absolutely vital to disrupting networks of paedophiles.
The summit heard about the success of the Internet Watch Foundation's (IWF) launch of proactive searching for child sexual abuse imagery, which has driven a 109 per cent increase in the number of indecent images removed in 2014 compared to the previous year.
And it was revealed that 48 countries and international organisations had signed up to the summit Statement of Action committing them to developing their own version of CAID, or contributing to an international database such as that run by Interpol; and setting up reporting organisations similar to the IWF.
The Prime Minister said internet companies had gone "above and beyond what we asked of them".
In the last year, Google has seen a five-fold reduction in searches for indecent images and videos as its ever expanding set of blacklist terms has made it harder for paedophiles to find this material. Microsoft has blacklisted tens of thousands of terms.
Photo and video hashing technology, which allows unique digital fingerprints to be applied to every image or video so that they can be deleted, is also being rolled out, it was announced.
And Microsoft, Google and Mozilla have agreed to work together to look at how they can block illegal images at browser level. Once developed, Internet Explorer, Google Chrome and Mozilla Firefox would have built-in restrictions to block access to known child abuse.
The Prime Minister's address followed speeches yesterday from the Director General of the National Crime Agency (NCA) Keith Bristow, and Baroness Joanna Shields after the Home Secretary opened the event.
UNICEF Director of Programmes Mr Ted Chaiban said:
UNICEF applauds the leadership of the UK in tackling the unacceptable rates of violence children face today, across the world, and is proud to join governments and other partners in this cause.

Confronted by so many threats to their well-being, including over the internet, children depend on us all to work together with urgency for the right to a childhood free of abuse and exploitation.
Antigone Davis, Head of Global Safety at Facebook, said:
Nothing is more important than the safety of the people who use Facebook. We fight hard against online child exploitation and have spent ten years building powerful reporting tools and educational resources to help combat this abhorrent activity.

We work with safety experts around the world, including our Safety Advisory Board and partners like CEOP, to continually improve our operations and bring offenders to justice.

At this important summit, we are making new commitments alongside industry partners, NGOs and governments to continue this fight.
The summit, at Lancaster House in London, builds on the event last year to lead international progress in countering the horrific crimes committed against the most vulnerable victims, and ending their suffering.
Published 8 December 2014