Press release
'End in sight for roaming rip off', says UK minister
European Union agreement expected to give green light to cheaper European holiday calls.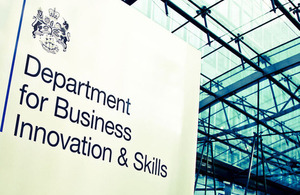 Plans to scrap mobile roaming charges within the European Union (EU) are expected to receive final sign off by Member States at a meeting of European ministers in Luxembourg tomorrow (1 October 2015).
After months of negotiations, the UK's Business Minister Baroness Neville-Rolfe, and ministers from the other EU member states, are expected to give their formal agreement to the legislation at a meeting of the EU Competition Council.
The agreement means that from June 2017, mobile roaming charges will no longer apply within the EU for making calls, sending texts and using the internet.
Consumers will also benefit in the interim, as prices are further cut from 30 April 2016 as part of the same agreement. This means that the cost of using data has dropped by over 95% in the past 4 years.
The UK has led from the beginning in getting agreement to end roaming, and has worked with its allies in other EU countries and the European Parliament to get a good deal for consumers.
Business Minister Baroness Neville-Rolfe said:
The end is now in sight for those astronomical bills that so many holiday makers face after a trip to Europe.

The UK has worked with other countries and the European Parliament to get a better deal for consumers, and that's what today's agreement will deliver.

This shows that the UK can deliver real reform in the EU to produce real benefits to consumers in Britain.
Published 30 September 2015