Press release
Employment reaches a record high with 31.77 million people in work
The number of people in work is at a record high with nearly 175,000 more people in work up to July 2016, compared to the previous 3 months.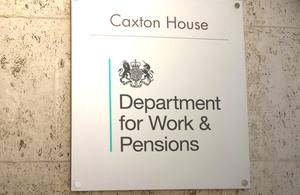 The Office for National Statistics confirmed today that there are 31.77 million people now in work – up by more than 550,000 in the past year and by 2.7 million since 2010.
The employment rate in the UK continues to run at a record high of 74.5%, and the unemployment rate holds firm at 4.9% – its lowest in more than 10 years.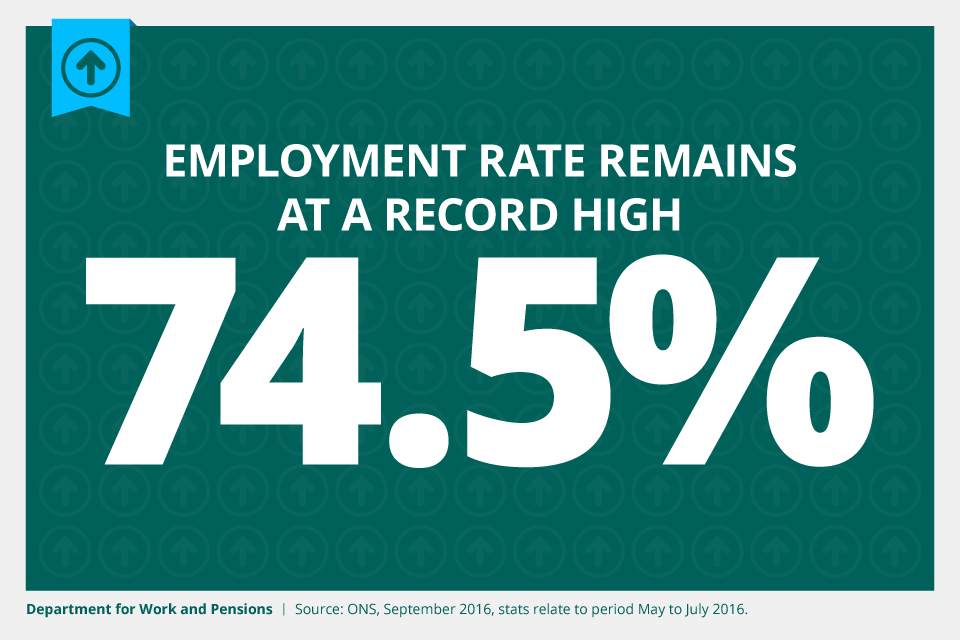 The rise in employment continues to be driven by full-time work, which has accounted for 75% of the growth since 2010. Average wages including bonuses grew by 2.3% over the last year.
Work and Pensions Secretary of State, Damian Green, said:
It's great to see another record-breaking set of figures out this month with the unemployment rate at a 10-year low and wages growing healthily.

We know that there are fewer children living in workless households too, which underlines our efforts to help people move into employment and to build a Britain that works for everyone, not just the privileged few.

But there's more to do, and we will continue to work with businesses to help more people take up the wealth of opportunities out there in the economy.
Today's labour market statistics also show:
the female employment rate is at 69.8%, the highest since records began in 1971
there are more men in work than a year ago, with the employment rate up by one percentage point and now at 79.4%
youth unemployment is down by over 300,000 since 2010
Over 735,000 claims have been made to Universal Credit. Of the people now receiving Universal Credit, 41% are in work.
More information
Contact Press Office
Media enquiries for this press release – 0203 267 5109
Press Office
Caxton House
Tothill Street
London
SW1H 9NA
London Press Office (national media and London area enquiries only – not questions about personal claims) 020 3267 5144
Out-of-hours (journalists only) 07623 928 975
England and Wales (local media enquiries) 029 20 586 then 097 or 098 or 099
Scotland (local media enquiries) 0131 310 1122
Follow DWP on:
Published 14 September 2016