News story
Eid-al-Adha: 15-16 October 2013
The Charity Commission issues reminder to charities collecting for Qurbāni.
This news article was withdrawn on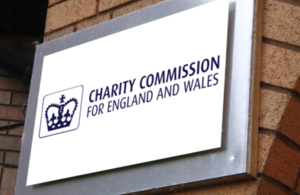 Every year, Islamic charities in England and Wales collect millions of pounds to be sent overseas for the purchase, slaughter and distribution of animals (Qurbāni) as part of Eid-al-Adha 'festival of the sacrifice'.
This is a very generous time of giving and, as always, the public has a right to feel confident that their charitable donations are going to the cause they intended.
The Charity Commission, the independent regulator of charities in England and Wales, is issuing some reminders for trustees of charities collecting for Qurbāni:
Trustees have the same duties in respect of funds collected under Qurbāni appeals as for any other funds they send overseas, and need to ensure that:
they conduct proper checks on overseas agencies or individuals to whom they are sending funds, satisfying themselves that the organisation or individual concerned is both capable of performing the Qurbāni and will not use or transfer the funds for any other purpose.

they monitor the process, and obtain appropriate evidence to satisfy themselves that the Qurbāni they have paid for has been properly performed. If it has not, they should obtain information about this and strongly consider whether they should use the provider again.

any funds collected for the restricted purpose of Qurbāni (restricted funds) are used for that purpose alone.
Further information on due diligence and monitoring can be found via our website.
Published 14 October 2013