News story
Drugs tested at Glastonbury Festival
Drugs will be tested, identified and catalogued within hours of being seized at Glastonbury, it was announced today.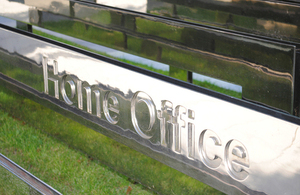 The forensic early warning system will see scientists, police and drugs charities working together to build a fast and accurate picture of new drugs being sold and what harmful substances they contain.
This new system was created in response to growing concerns about the rise in use of so-called 'legal highs' and puts the UK at the forefront of international efforts to tackle the issue.
Pioneering approach
Baroness Browning, minister for crime prevention, said: 'We must send a clear message to anyone who takes so-called legal highs - you are playing Russian roulette with your health.
'The Forensic Early Warning System is a pioneering approach that will help us stay one step ahead of unscrupulous manufacturers who peddle in these pernicious products.
'I am delighted Glastonbury, and other festivals, have supported this initiative and hope together we can help protect young people from the real dangers posed by these drugs.'
Police will take drugs seized at the festival back to a nearby testing facility where scientists will be able to analyse and identify them.
All intelligence gathered will be shared with other summer festival organisers so they can take appropriate steps to tackle their use.
The government will also monitor the data and consider further action, including asking its independent advisors, the Advisory Council on the Misuse of Drugs, to consider the prevalence and harms posed by any of these new psychoactive substances.
Published 25 June 2011