News story
Dr Gillian Davies recognised in New Year Honours List
Dr Gill Davies, Specialist in Dental Public Health, Greater Manchester Centre and the Dental Public Health Intelligence Team, has been awarded an MBE.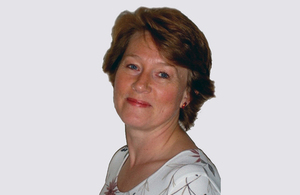 Gill qualified from Birmingham Dental School in 1982 and then spent 4 years working in general dental practice in the midlands. Following her PhD, which focused on dental attendance by adolescents, she worked as a Senior Dental Officer in epidemiology and later a specialist in dental public health, focusing on dental epidemiology, information and oral health improvement.
In April 2013 Gill joined Public Health England, where she currently has 2 roles; working with the Greater Manchester Centre Dental Public Health team, as well as working in the Dental Public Health Intelligence Programme team in Preston. Gill was on the team that created, updates and publishes Delivering Better Oral Health, an evidence based toolkit for prevention. This national publication led to toothpaste manufacturers improving their formulations for children to be more effective against decay and it has helped primary care teams to be more proactive about prevention. Gill also helped to lead the national dental epidemiology programme which now includes more areas producing better quality data and a wider range of population groups to help describe oral health needs.
Dr Gill Davies, Specialist in Dental Public Health, Consultant to the Specialist Observatory, PHE said:
I wanted to work at a level where I could make a lasting difference and I have been very lucky that I have had the opportunities and great people to work with to be able to specialise in my areas of interest. I am particularly interested in improving oral health, especially in young children, and some of the actions that I have been involved with in recent years have achieved this , so I am delighted to have received this recognition.
Duncan Selbie, Chief Executive of Public Health England, said:
I warmly congratulate Gill on her award and this personal and professional recognition of her outstanding contribution to dental public health.
Published 2 January 2015