Press release
Dormant assets worth up to £1 billion set to revolutionise charity funding
The new Dormant Assets Commission aims to unlock dormant assets to help fund good causes.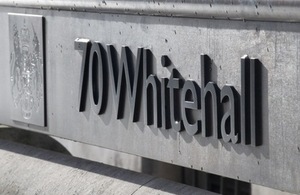 A commission, launched today, will be tasked with unlocking billions of pounds worth of dormant assets, such as stocks and shares that have been untouched for more than 15 years.
The funds collected will go to a number of good causes in a scheme that is set to be similar to that used by the Big Lottery Fund for dormant bank accounts.
Over the next year, the independent Dormant Assets Commission will identify new pools of unclaimed assets which might include stocks, shares, pensions and bonds.
The new policy drive builds on the success of the Dormant Accounts Scheme where banks and building societies contribute accounts that have been untouched for 15 years to good causes.
Government estimates show more than £1 billion of untapped sources of dormant assets. The commission will work to identify assets such as stocks and shares, pensions and bonds, and insurance sectors.
The commission will be chaired by Nick O'Donohoe, outgoing Chief Executive of Big Society Capital.
Since the Dormant Accounts Scheme started in 2008, £750 million worth of dormant accounts have been volunteered by major banks and building societies. Of this, tens of millions have reached small charities across the UK. The new commission is tasked with putting rocket boosters under the existing scheme and unlocking many hundreds of millions of pounds of dormant assets to revolutionise how the voluntary and charity sectors are funded.
Minister for Civil Society, Rob Wilson said:
"More than a billion pounds of assets, that might otherwise sit gathering dust, will go into funding for charities that make a real difference to people's lives across the country. To build an even more caring and compassionate country we need to transform dormant resources and give the funds to those who need it. I have no doubt that Nick is going to present a cast iron plan to help charities in the years ahead."
Chair of the Dormant Assets Commission, Nick O'Donohoe said:
"Over the past few years, I have been privileged to witness first-hand how unlocking UK dormant bank accounts for good causes has led to real improvements in people's lives. But there is so much more potential. The Dormant Assets Commission provides an exciting opportunity to realise this, and I look forward to working with the team to make this a reality."
Notes to editors
The definition of a Dormant Account is in the Dormant Accounts Act: an account is 'dormant' at a particular time if:
the account has been open throughout the period of 15 years ending at that time, but
during that period no transactions have been carried out in relation to the account by or on the instructions of the holder of the account
The length of time varies asset by asset.
It is anticipated that any future scheme will run in a similar way to the Dormant Accounts Scheme. Customers are able to reclaim any lost assets at any time.
Published 19 December 2015