News story
Digital forensics: apply now for business contracts
Businesses are invited to bid for a share of £300,000 in contracts for projects that could improve forensic examination of digital devices.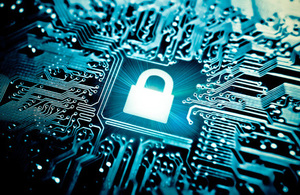 The Home Office has challenged businesses to come up with ways to improve the speed, efficiency and effectiveness of recovering and analysing data from digital devices seized from suspects under investigation.
Up to £300,000 is available in the first phase of the competition to support a number of proof-of-concept projects.
The volume of digital information collected and stored by all of us is increasing rapidly and has changed the way that criminals operate.
Technology is used by terrorists, criminal gangs and individuals to plan and carry out crime. Police and other law enforcement agencies need to seize digital assets and access and analyse the data on them in order to bring people to justice.
These devices include desktop and laptop computers, tablets, mobile phones, games consoles, smart-watches and others that store digital information.
This SBRI (Small Business Research Initiative) competition for 100% funded contracts is being run by Innovate UK on behalf of the Home Office and is seeking new and innovative ways of quickly recovering and thoroughly analysing data held on digital devices,
Competition information
the competition is open for applications and the deadline for registration is 30 September 2015
any organisation that can find a route to market for its product is eligible to apply
phase 1 contracts are expected to be up to £40,000 each
there will be a briefing event for applicants on 14 September 2015 in London
applications should be made to Innovate UK
Published 24 August 2015