Dietary energy recommendations report published
The Scientific Advisory Committee on Nutrition (SACN) has today published its report 'Dietary recommendations for energy'.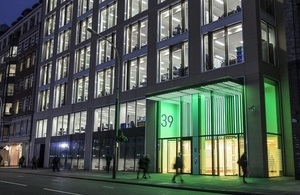 The full report can be accessed from SACN's website.
Energy requirements for the UK were last considered in 1991 by the Committee on Medical Aspects of Food Policy in their report, 'Dietary reference values for food and energy and nutrients for the United Kingdom'.
The Department asked SACN to review these requirements because the evidence base had moved on substantially, and over the same period the levels of overweight and obesity in the UK had risen sharply.
SACN have set the new requirements for a level of energy intake required to maintain a healthy body weight. They have provided new recommendations for average dietary energy requirements for infants, children, adolescents and adults.
The recommendations on energy intake will remain the same, but detailed advice to health professionals and those planning menus for specific groups will change in line with SACN's recommendations.
The report is published on the same day as the Government launched its Call to action on obesity.
Published 13 October 2011