News story
DFID research: Rethinking business and politics in Ethiopia: The role of EFFORT, the Endowment Fund for the Rehabilitation of Tigray
The Africa Power and Politics Programme (APPP) has released Research report 2, by Sarah Vaughan and Mesfin Gebremichael.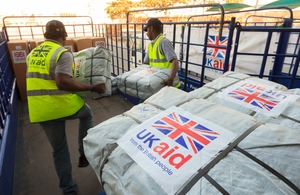 Ethiopia has shown increasingly impressive economic growth since 1991. In practice, Ethiopia's ruling EPRDF government retains control of a large proportion of available sources of rents and economic levers, including large state-owned enterprises and so-called 'endowment-owned' businesses.
The new report from the DFID-funded Africa Power and Politics Programme (APPP), Research Report 2, Rethinking business and politics in Ethiopia, studies the role of private enterprise in Ethiopia's economic development, focusing on endowment-owned companies under EFFORT, the Endowment Fund for the Rehabilitation of Tigray. Established with resources from the Tigray People's Liberation Front, EFFORT owns 16 companies across a range of sectors, while its corporate policy is still led by senior TPLF members. In Tigray State, many EFFORT-owned businesses have become profitable only relatively recently, but constitute a major employer and a significant patron of public goods and humanitarian causes. They are also by far the largest regional taxpayer to the Government, providing 60% of its regionally-generated revenues.
The paper was written by Sarah Vaughan, Honorary Fellow, School of Social & Political Science at the University of Edinburgh, and Mesfin Gebremichael, Addis Ababa University, Institute for Peace and Security Studies. It forms part of APPP's Business and Politics research stream.
Published 23 August 2011