Details of £90m payout to racing from Tote sale unveiled
Racing's share of sale proceeds will be delivered through charity and grants.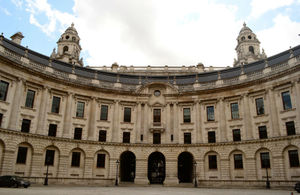 A new charity and a grant scheme will deliver racing's half-share of the £180 million net proceeds from the sale of the Horserace Totalisator Board (the Tote).
John Penrose, the Minister with responsibility for horseracing, announced the plan today, which has been agreed following discussions with the racing industry.
The charity, The Racing Foundation, has been set up by the racing industry to help fund charitable causes in racing. The grant scheme will be administered by the British Horseracing Authority (BHA) for applicants from the racing industry for State Aid-complaint racing-related projects.
The Tote was sold by the Government to UK bookmaker Betfred last summer.
"The sale of the Tote last year, after decades of trying, finally - and not before time - saw the Government move out of the bookmaking business," Mr Penrose said. "We promised that racing would get half of the proceeds and now we are making good that pledge.
"Racing is a mature, successful and much-loved business - today's announcement, along with our ongoing plans to reform the levy arrangements between betting and racing, will be a further step in allowing it to prosper without unnecessary Government interference."
Meaningful legacy
Paul Bittar, BHA Chief Executive, said the authority was determined to use the money to create a meaningful legacy for horseracing.
He added: "Racing sensibly wants to build an endowment to provide the sport with a sustainable income stream for good causes and projects across the industry."
The Government will pay £10 million a year to the racing industry, split between The Racing Foundation and the grant scheme, for the next three years with future payments to be agreed in the next Spending Review.
Further information
Published 28 March 2012