Details of £5 million fund to repair, protect, and conserve First World War memorials revealed
War Memorials Trust to receive £3 million to boost funding for grants and national network of volunteers to be created to ensure memorials protected for the future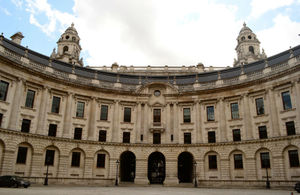 Details of a £5 million fund to conserve and protect war memorials were revealed today by Prime Minister David Cameron and Culture Secretary Sajid Javid.
The fund, originally announced by the Prime Minister at the end of last year, will support a range of different projects including:
Up to £3 million for the War Memorials Trust over the four year period of the First World War Centenary to boost support for their grant schemes and expand their team of specialist Conservation Officers to deliver this funding.
Imperial War Museums will receive half a million pounds to develop a website to help communities find out where information about war memorials can be found. This 'one stop shop' will be delivered by 4 August this year. By 2018 the site will have developed substantially, to create an authoritative, fully-searchable, and free to access, national register of all recorded First World War memorials in the UK. This will allow people to search by name to find out where their relatives may be commemorated.
English Heritage will receive half a million pounds to provide better protection for war memorials by tripling the number of listed war memorials; and to deliver a larger pool of skilled and trained specialists to repair memorials. They will also develop an education toolkit for schools to allow pupils to research their local memorials.
Civic Voice will be given half a million pounds to create a national network of volunteers over the four year centenary period to help build skills to assess the condition of war memorials and encourage their conservation.
Proposals to use the remaining half a million pounds to care for First World War graves outside the remit of the Commonwealth War Graves Commission are being looked at.
Prime Minister David Cameron said:
As we reflect on the events that saw so many people make the ultimate sacrifice, I believe it is vital that we ensure our memorials are fitting tributes to the fallen. This £5 million will help ensure that local communities can access the funds they need to repair, protect and conserve war memorials across the country, so that they can remain places of respect for future generations and help people to better understand what happened a century ago.
Culture Secretary Sajid Javid said:
Our war memorials deserve to be treated with the same respect as those they commemorate. This £5 million fund will help conserve and protect our war memorials for the long term as well as ensuring there are skilled volunteers available to repair and preserve them in the proper way, so that those who paid the ultimate sacrifice a hundred years ago will still be remembered with pride in their communities for years to come.
Published 1 July 2014