Details of £100 million philanthropy scheme announced
Applications now open for part of the Catalyst fund.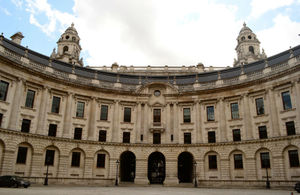 DCMS, Arts Council England (ACE) and the Heritage Lottery Fund (HLF) have today announced further details of the £100 million Catalyst scheme to boost private giving to culture.
The scheme is designed to enable arts and heritage organisations to diversify the way they generate income, increase their fundraising potential and develop new ways to secure private giving.
It includes a £55 million endowment scheme jointly funded by DCMS, ACE and HLF, which was announced by Culture Secretary Jeremy Hunt in July and multi-million-pound capacity building schemes funded by ACE and HLF.
Full guidance for applicants to the scheme has now been published and applications opened today for heritage awards under the Catalyst: endowments programme. Applications for arts awards are set to open on 1 November.
"Supporting a culture of giving is one of my top priorities," Mr Hunt said. "Today's announcement shows that we are making rapid progress, with £100 million now available to help culture and heritage organisations strengthen their fundraising skills and attract significant sums from private sources.
"I remain incredibly grateful to everyone who gives money to support these vital sectors and look forward to the Catalyst scheme making a huge impact on the financial resilience of organisations across the country."
Alan Davey, Chief Executive of ACE, said increasing private giving was an important part of making the arts more sustainable and resilient. He added: "Critically, Catalyst is about attracting new money to the arts, increasing the pool of donors whose generosity continues to make such a vital contribution to our mixed economy funding system."
Read more about the scheme and guidance on how to apply.
Further information
Published 29 September 2011