Designers try to reduce violence in A&E
Designers are working with the Department of Health to try to help reduce violence and aggression towards A&E staff. Designers and psychologists…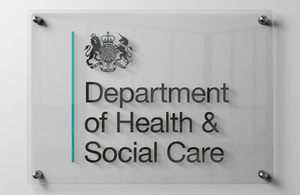 Designers and psychologists have helped identify the reasons patients might become violent, and what could trigger violence in A&E.
Solutions include a new approach to greeting patients, and clearer signs and maps to keep patients informed of the different stages of their A&E treatment.
This has been a year-long project exploring how the NHS can use cheap solutions to ease patients' frustrations in A&E.
Health Minister Simon Burns said:
NHS staff work hard to save lives every day and they should be able to carry out their work without fear of assault, be it verbal or physical. We want to safeguard staff and patients and that is why we asked the Design Council to look at helping A&E departments become calmer and safer environments.

Any violence and aggression towards staff is totally unacceptable. Despite an increase in the sanctions taken against people who assault NHS staff, more needs to be done - and we are taking action".
To find out more see:
Published 16 November 2011