Government response
Department of Health's response to the MS Society campaign, 'Stop the MS lottery'
The department has asked NHS England to make measurable progress in improving outcomes for people with long-term conditions such as multiple sclerosis (MS), by making the NHS more responsive to their needs.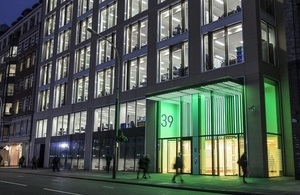 The department wants to make the NHS among the best in Europe at supporting people with ongoing health problems.
NHS England is an independent arm's length body that is now responsible for overseeing the provision and commissioning of services, and is held to account by the Secretary of State for Health.
NHS England recognises and understands some of the shortcomings in MS care and is working hard to improve these.
It recommends that:
stable patients with MS should be offered a local annual review by an MS nurse
patients with new symptoms should have access to local drop-in clinics provided by an MS nurse, supported by a neurologist
NHS England hopes that the development of strategic clinical networks will enable local areas to achieve these aims where possible.
Should you have any further queries about the commissioning of care, you may wish to contact NHS England directly. Contact details are at the end of the page.
With regard to care services, the department recognises that people of working age with care needs face the same uncertainty and risk of catastrophic costs as those of older age. Those who have a physical impairment, a learning disability or a mental health condition throughout their life are less likely to be able to plan for future care needs.
Consequently, the government's decision to implement the recommendations of the Dilnot Commission means that from 2016, young people with eligible care needs will receive free care and support for those needs when they reach 18. People of working age who develop eligible care needs before retirement age will face a cap lower than the £72,000 set in April 2016 for older people. The Department will be consulting on the details of these reforms over the summer, including the details of the cap for people of working age.
On the subject of carer's assessments, under the Carers and Disabled Children Act 2000, all carers have a right to a carer's assessment and a right to advocacy support during that assessment, regardless of their financial situation. Following this assessment, they should receive appropriate advice and may be entitled to services to support them and ensure they remain healthy in their caring role. The Carers and Disabled Children Act gives councils powers to support carers by providing services to them directly or by providing them with a direct payment to enable them to purchase services for themselves. Anyone who requires a carer's assessment should contact their local council.
Contact details
NHS England
PO Box 16738
Redditch
B97 9PT

Published 21 May 2013