Press release
Department of Health statement – Horsemeat
Statement from Chief Medical Office Dame Sally Davies.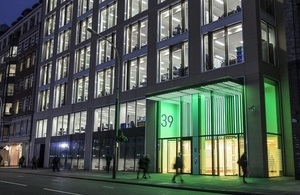 Chief Medical Officer Dame Sally Davies said:
"We are working closely with the FSA and DEFRA to investigate how horsemeat got into the UK food chain. There is nothing to suggest a safety risk to consumers who may have eaten the products. All of the retailers involved so far have removed potentially affected products from their shelves.
"Phenylbutazone is used in some people who suffer from ankylosing spondylitis, a type of arthritis. However, there are international checks to prevent phenylbutazone from entering the food chain because there is a low risk of serious effects - such as aplastic anaemia - in some people. As such, it presents a limited public health risk and I support the FSA advice that it should be excluded from the food chain.
"There is currently no indication that phenylbutazone - bute - is present in any of the products that have been identified in this country but the FSA has ordered further tests to confirm this.
"It's understandable that people will be concerned, but it is important to emphasise that, even if bute is found to be present at low levels, there is a very low risk indeed that it would cause any harm to health."
Published 11 February 2013