Department of Health responds to Mid Staffs public inquiry report
Permanent Secretary Una O'Brien has responded to the findings of the Mid Staffs inquiry with a renewed focus on listening to patients.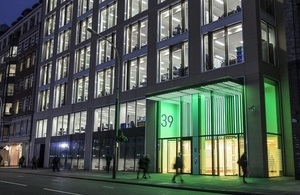 Reflecting on Robert Francis's recommendations, Una O'Brien said:
On behalf of the Department of Health, I would like to apologise wholeheartedly for the part the Department played in the failings at Mid Staffs and the terrible impact it had on patients, their families and the standards of care.

We will take action on the recommendations from Robert Francis QC.  We are committed to a renewed focus on putting patients at the centre of everything we do.

In response to the Francis report, we will be considering more profoundly our own behaviours as steward of the health and care system and how we can do more to listen to patients and truly understand their experience of illness, care and recovery.

I know all our staff are reflecting deeply on the report today, and we will be making plans over the coming days and weeks for the actions we all need to take.
The department will be responding in further detail next month.
Published 6 February 2013