Department calls for action on obesity
'Healthy Lives, Healthy People: A call to action on obesity in England' has been published today.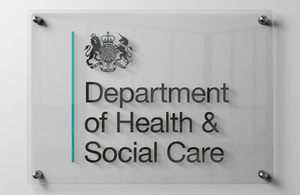 'Healthy Lives, Healthy People: A call to action on obesity in England' has been published today.
Following on from the Public Health White Paper, this document sets out how action on obesity will be delivered as the move is made towards the new public health system.
The Call to action announces the Government's new national ambitions for a downward trend in excess weight in both children and adults by 2020 and sets out how, by working together, a wide range of partners will be able to make these ambitions a reality.
As part of the vision for achieving these ambitions, the Call to action issues a new 'calorie reduction challenge', calling on the food and drink industry to play a key role - alongside Government and others - in reducing the population's calorie intake by 5 billion calories a day to help close the crucial imbalance between energy in and energy out.
Health Secretary Andrew Lansley said: "We have to halt and then reverse the tide of obesity in this country. Government has a role to play, but it is clear that we cannot do this alone. We need to work in a broad partnership with local authorities, businesses, charities, health professionals and individuals.
"We have already seen how we can move further, faster through the Responsibility Deal and I am now challenging business to help us make even greater progress.
"Reducing the number of calories we consume is essential. It can happen if business continues action to reduce calories in everyday foods and drinks, and if all of us who are overweight take simple steps to reduce our calorie intake.
"If we collectively rise to the challenge we have set in the Call to Action, we can create an environment that helps people make informed, balanced choices about their health and reduce the burden of obesity."
A new approach
The Call to action also sets out:
how a wide range of partners can work together to ensure that people get the right support and information to help them reach and maintain a healthier weight
the importance of action focusing on both children and adults, and on both prevention and treatment
the message that while physical activity is important, for most of us reducing the amount of calories we consume is key to weight loss
how under the new public health system local authorities will have an enhanced role, supported by a ring-fenced budget, and will bring together local partners, including the NHS, to provide effective interventions
how at national level we will support local areas by making sure they have access to the best possible data and evidence
a continuing key role for Government to complement this work by leading the Public Health Responsibility Deal and national campaigns such as Change4Life
England's Chief Medical Officer, Professor Sally Davies, said: "Obesity is a leading cause of serious diseases such as type 2 diabetes, heart disease and cancer.  We must get to grips with the problem now to save lives and money in the future.
"Most of us are eating or drinking more than we need to and are not active enough. Being overweight or obese is a direct consequence of eating more calories than we need. Increasing physical activity is a part of the equation, but reducing the amount of calories we consume is key.
"We all have a role to play, from businesses to local authorities, but as individuals we all need to take responsibility. This means thinking about what we eat and thinking about the number of calories in our diets to maintain a healthy weight."
Related publications
The Change4Life programme will continue to support individuals in making healthier choices - the new Change4Life marketing strategy published today, sets out details of how the programme will evolve.
The Scientific Advisory Committee on Nutrition has also today published its report 'Dietary recommendations for energy'.
About obesity
England has one of the highest rates of obesity in Europe, with more than 60% of adults and a third of 10 and 11 year olds overweight or obese.
Obesity, which is a major risk factor for diseases such as type 2 diabetes, cancer and heart disease, costs the NHS £5bn each year, and costs the wider economy billions more.
Published 13 October 2011