Dementia commissioning pack launched
A new resource to support clinical commissioning groups in designing and purchasing high quality dementia services has been launched.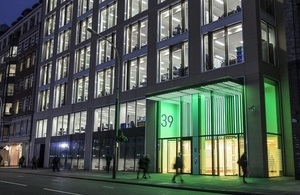 The dementia commissioning pack provides a set of tools and templates for health and local authority commissioners, helping them to design services that are suited to local needs and are cost effective.
It supports planning across the whole spectrum of dementia, from early diagnosis to end of life care, together with guidance on how to reduce the inappropriate use of antipsychotic medication.
The pack was developed in consultation with a range of health and social care experts, including people with dementia and their carers. It aims to:
Improve quality of services for people with dementia by placing patient outcomes and patient choice at the heart of the commissioning process
Drive efficiency by reducing unwarranted variation in services
Reduce bureaucracy for commissioners by providing tailored documents and templates, bringing together the different aspects of commissioning (clinical, financial, commercial, contractual and procurement)
About the commissioning pack
Watch an introduction to the commissioning pack from Alistair Burns, National Clinical lead for Dementia on his blog.
Additional resources
Additional resources have also been compiled on on the Dementia Portal to help health and local authority commissioners. The resources are organised into the four key themes of the pack: early diagnosis, care at home/ care homes, care in hospitals, and reducing inappropriate prescribing of antipsychotic drugs.
Published 25 July 2011