News story
Defence Secretary visits Typhoons in Lithuania
Philip Hammond has visited Royal Air Force personnel deployed to Lithuania as part of the Nato Baltic air policing mission.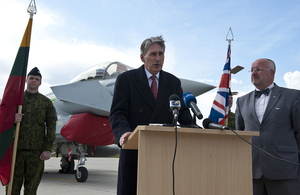 The detachment of 4 Typhoon multi-role fighter aircraft arrived at Siauliai Air Base on 28 April, ahead of a 4-month deployment alongside the Polish Air Force, providing reassurance to Nato allies in Lithuania, Estonia and Latvia.
During his visit, Mr Hammond met with Lithuanian Minister of National Defence Juozas Olekas, before touring the RAF detachment and speaking with RAF personnel.
Mr Hammond and Mr Olekas then witnessed a practice scramble with pilots and ground crew sprinting to launch a pair of live-armed Typhoons.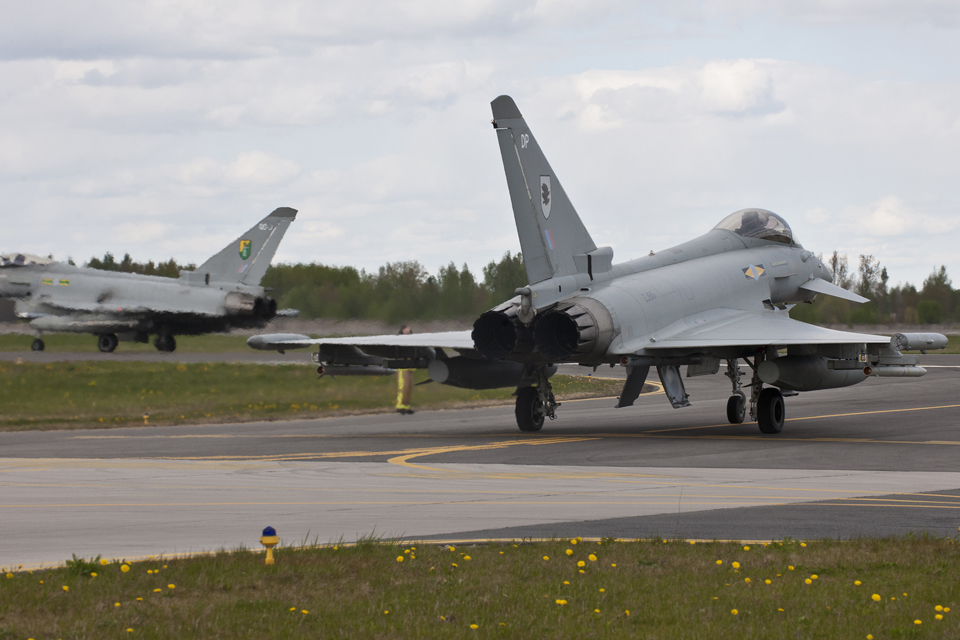 Mr Hammond said:
We want to make very clear that we stand by our commitments to our Nato allies.

The deployment of these state-of-the art Typhoon jets to reinforce the Baltic air policing mission, and the extra British troops to exercises in Estonia, underlines our commitment to our partners in the region.

The UK, alongside our international partners, remains steadfast in our condemnation of Russia's behaviour and we urge the Russian government to take the appropriate steps to de-escalate the crisis.
The Baltic air policing standing defensive mission is undertaken by rotations of aircraft from contributing nations on a 4-month cycle.
NATO members such as the Baltic states, who do not have their own air policing assets, are assisted by others.
Published 6 May 2014