News story
Defence Secretary leads First World War commemorations in India
Michael Fallon has led the commemorations in New Delhi, remembering the sacrifice of the Indian people during the First World War.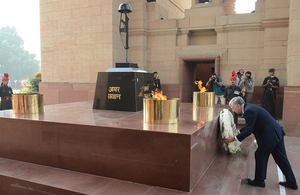 In a mark of respect for the Indian servicemen who gave their lives and to the sacrifice of the Indian people during the First World War, Mr Fallon laid a wreath at India Gate. He later hosted a large-scale remembrance event at the British High Commission in New Delhi.
During the reception, the Secretary of State unveiled Victoria Cross (VC) memorials, commemorating the 6 VCs that were won by soldiers from the current territory of India.
He presented the memorials to the Indian Minister of Defence, along with digitised war diaries of the India Corps that fought in France and Flanders.
During his visit he also met with his Indian counterpart, Mr Arun Jaitley, Minister for Defence and Finance, and the Indian National Security Advisor, Mr Ajit Doval, reaffirming the UK's defence and security partnership with India.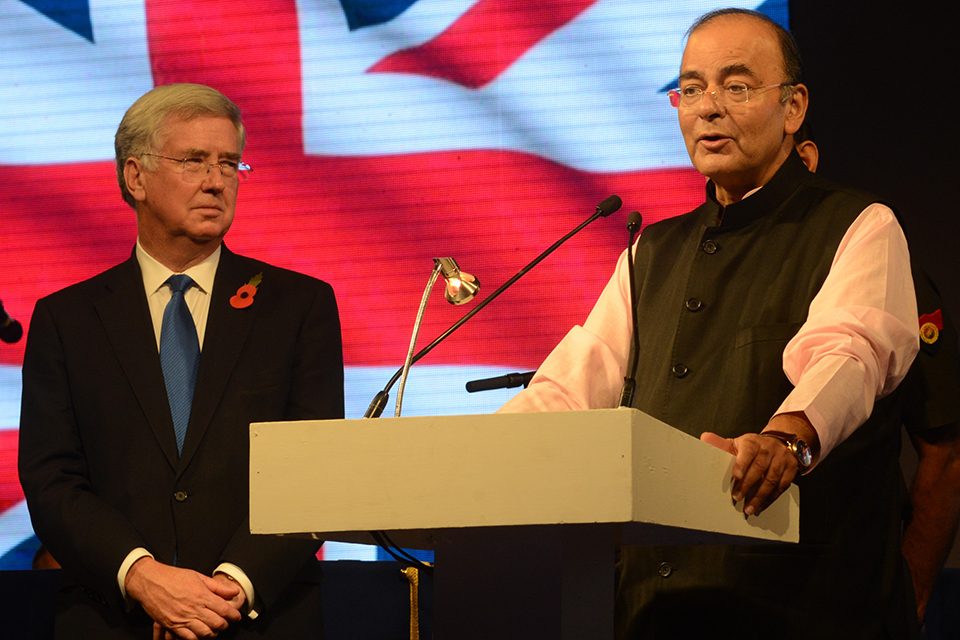 Mr Fallon said:
India and the UK are natural partners. The events I've attended and the discussions I've held today are the clearest possible evidence that this partnership is deep, broad and long-standing.

In a moving ceremony to mark the enormous contribution made by Indian servicemen during the First World War, Defence Minister Jaitley and I reflected on the common values which India and the UK shared then and still share now. There was, rightly, great pride on both sides. 



We also looked forward, to consider how our countries can work together in tackling the many security challenges threatening global and regional security. And our shared pride at events a century ago stands us in very good stead as we embark together on that work.
Published 31 October 2014