Press release
Deadline approaches for NHS Continuing Healthcare claims
People who believe they should have an assessment of eligibility for NHS Continuing Healthcare funding are being reminded that they should apply soon.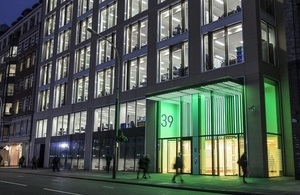 The deadline is 31st March 2013. If you or a relative received care that was paid for between 1 April 2011 and 31st March 2012, were not assessed for NHS Continuing Healthcare and think you should be, you have until 31st March 2013 to contact your PCT about that.
The Department of Health has set a deadline of 31 March 2013, which applies to claims for previously unassessed periods of care that happened during 1 April 2011 - 31 March 2012.
NHS Continuing Healthcare is for individuals who have been assessed as needing health care which  can be provided in a range of settings, including residential care homes, (with or without nursing), or their own homes.  When eligibility is agreed, NHS funding provides all of the individual's assessed needs - including accommodation in some cases.
Once individuals have contacted their PCT, they will be told about the process and sent the relevant forms to complete.  If appropriate, their case will be considered against the framework applicable for the time period under review.
Health Minister, Norman Lamb said:
"The deadline to register for an assessment is approaching and we want everyone that should have been entitled to be assessed for a past period of care to be considered as soon as possible.

"In March 2012 we asked the NHS to communicate this deadline as quickly and effectively as possible to local people through whatever means necessary.

"If you believe that you or a loved one should have been assessed for eligibility for a period of care during the time 1 April 2011 to 31 March 2012, then all you need to do is contact your local Primary Care Trust by Sunday 31 March. You can find their contact details online at NHS Choices, or in the phone book."
Notes to Editors
If you or a relative had an assessment for NHS Continuing Healthcare before 1 April 2012 and have received a decision from the NHS, even if you disagree with that decision and want to appeal, these deadlines don't apply.
You do not need to present all your medical history by 31 March, the first step is to notify the local PCT and provide some basic information.
Published 31 January 2013