DCMS exceeds carbon emissions reduction target
Figures show central Government has achieved a 10 per cent reduction goal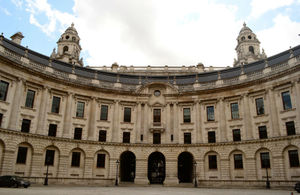 The Department for Culture, Media and Sport slashed its carbon emissions by 16.8 per cent over the twelve months to May 2011.
Measures such as switching off electronic devices at the end of every day and using lighting that works with presence detectors have helped the department to surpass the 10 per cent target set by the Prime Minister last spring.
Figures published today have revealed that central Government has cut emissions by a total of 13.8 per cent in 12 months and all individual departments have achieved at least a 10 per cent reduction.
Overall, carbon emissions dropped by 104,532 tonnes compared to the previous year - enough to fill the Royal Albert Hall 587 times.
The target was set for 3,000 central Government office buildings, ranging from department headquarters in Whitehall to Jobcentre Plus Offices, courts and Driving Test Centres, and more than 300,000 civil servants played their part in driving down emissions.
Further information
See the full carbon emission reduction figures on Data.gov.uk
Published 6 July 2011