News story
David Cameron visits troops in Afghanistan
The UK Prime Minister praised armed forces success during visit to Camp Bastion.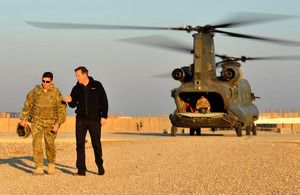 The Prime Minister flew into Afghanistan yesterday morning, 20 December. He visited Camp Bastion, where he met with military commanders before joining troops for an early Christmas dinner and a carol service.
The Prime Minister's visit came a day after he told MPs in Parliament that troop numbers will almost halve to around 5,200 by the end of 2013.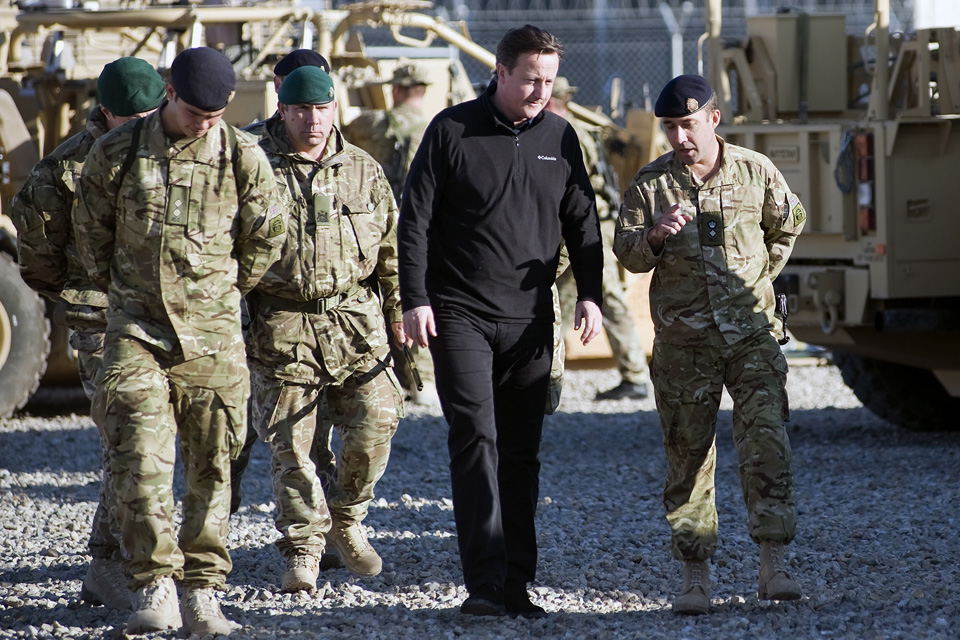 The Prime Minister told journalists on the trip:
It is still a difficult and dangerous place but we've made real progress. It is tough, it is difficult, and we've paid a high price but their efforts have been a success.
Brigadier Bob Bruce, Commander Task Force Helmand, reiterated confidence in the growing capability of the Afghan National Security Forces (ANSF).
He said:
It is now absolutely appropriate we hand more and more control over to the Afghans.
During his visit, Mr Cameron met troops who he praised for their service in Afghanistan and thanked them for making the country "prouder than ever."
In a message to the armed forces, the Prime Minister said:
Well it is a good time to come to Afghanistan and say a really big thank you to our troops for everything they do, and particularly at Christmas time when they're away from loved ones. But I think it's an opportunity to say to all our forces all over the world…
You make us incredibly proud; we're always proud of you, and this year perhaps prouder than ever for your extraordinary work in Afghanistan, for the amazing things you do over the whole of Africa to keep us safe from terrorism and piracy, for the extraordinary things you did at the Olympics where the military stepped up, put a smiling face on the greatest show on earth, won a lot of medals too and made the country very proud.
Mr Cameron added:
Our military really are the best of the best and we can't thank them enough for what they do.
Published 21 December 2012