World news story
Cruise Lines Operations in Cuba
The Consular team in Havana is working with local cruise lines.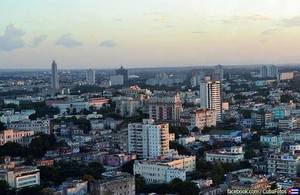 A new challenge or just change?
Consul and Pro Consul of the British Embassy in Havana are taking steps to establish even stronger ties with Ministry of Tourism officials to collaborate on the new trend developing in Cuba. It is expected that the cruise line industry will soon become a booming industry for the island. In anticipation of increased numbers of British nationals visiting, the parties discussed current market trends, destination ports, potential figures and services avaiable at port decks in case of medical emergencies. To reinforce these efforts, they also discussed ways to work together in 'normal' times and also crisis contingency planning.
Considering visiting Cuba by sea? Know that the Embassy and consular staff will be available for those that need consular assistance.
Published 29 January 2016