Creating a military ethos in academies and free schools
The government is interested in exploring how academies and free schools can use their freedoms to create a military ethos and raise standards.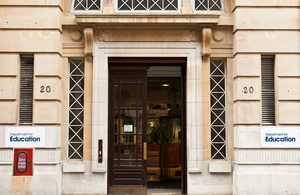 There are a variety of ways in which an academy or free school can promote a military ethos including:
We are also looking for parties interested in opening a new school with a military ethos. For help and advice about completing a free school application visit the New Schools Network website.
Published 15 November 2012