Consultation launches on how best to record crime outcomes
The government is seeking views on whether method of recording crime should be broadened to better reflect the work police officers do.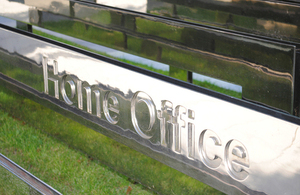 In a Home Office consultation launched today we are asking whether the current system needs to be enhanced so that all the important work police do is recognised.
If implemented, the new framework would recognise 'community resolutions' - where officers use local restorative approaches, such as painting over graffiti, to resolve low level crime.
We are also consulting on whether the new framework should show the reasons why certain crimes are not prosecuted.
Police and Criminal Justice Minister Damian Green said: 'The police service has made great strides in moving away from the old regime of hitting targets rather than cutting crime. To recognise this, we are consulting on how best to record the important work police officers do that does not include the traditional approach of arrest and charge.
'These changes would provide the public with greater detail about the work their forces are doing, empowering them to better hold their chief constables and police and crime commissioners to account.'
Police and crime commissioner
The aim is to give the public more detailed information about the work police do. This will further empower local communities to hold their chief constable and police and crime commissioner to account for tackling crime locally.
The information will complement the work already done to make local crime information and justice outcomes transparent and accessible through crime mapping website Police.uk
The consultation will remain open until 7 December.
Published 19 October 2012