Competition launched to support mental health sufferers and end of life care
Businesses are being encouraged to come up with new products or services that will help improve the experience of people with mental health illnesses and people the end of their life, by £5 million funding for two competitions.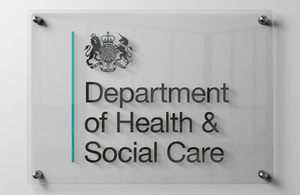 One competition calls for creative ideas and technologies that could mean mental illnesses are diagnosed earlier, and the disease better managed through a more tailored approach to care. The other competition focuses on how new technologies can help people have a better experience of end of life care. Ideas could include new technologies that provide greater comfort and help with managing pain.
This funding is part of the Government's commitment to help improve care for patients with long-term conditions and ensure high quality care and support offered to dying people.
Health Minister Lord Howe said:
We need to find new ways of treating and supporting people with mental illnesses and need to ensure those approaching the end of their life are treated with dignity and respect and receive the best care and support.
Small businesses play a crucial role in providing creative and innovative solutions to existing problems. That's why we are supporting them through our £5 million funding to tackle these challenges and make a difference to patient's lives.
Mental health illnesses are the single largest cause of disability in the UK. At least one in four people will experience a mental health problem at some point in their life. The Government's 'No health without mental health' outcomes strategy highlights the importance of tackling the inequalities that lead to poor mental health but also the unique and varied challenges associated with the illness.
Sir David Nicholson, Chief Executive of the NHS, said:
The NHS can be proud of the innovation it has introduced into the care of patients across England but we need to get smarter at making it easy for others to adopt.  Technologies that can give people a better end of life or improve the management of mental illness could make a real difference to many.
Iain Gray, Chief Executive of the Technology Strategy Board said:
These new competitions represent the next step in the continued engagement of the Department of Health and the NHS in SBRI (Small Business Research Initiative) showing the value that they can get from engaging with industry, taking the role of lead customer and securing new and novel solutions to intractable problems while at the same time encouraging British business.
The competitions are part of the SBRI, a cross-government initiative that aims to promote UK economic growth while addressing public sector needs. Previous SBRI competitions called for technological and innovative solutions to change people's behaviour in order to reduce the impact of obesity and alcohol related diseases and solutions to improve the number of patients taking their medication as prescribed. Contracts have now been awarded to the successful organisations and work is now underway to turn these innovative ideas into commercialisation stage and ultimately NHS adoption.
Competition details
The application process is run through Health Enterprise East, the NHS Innovation Hub for the East of England. All applications should be made using the application forms, which can be downloaded from the Health Enterprise East website.
Closing date for applications is 28 February 2013.
The competitions will be managed by NHS Midlands and East.
Published 3 January 2013