Press release
Communities to benefit from hosting nuclear power stations
Communities around 8 sites in England & Wales could be in line to receive benefits worth up to £1000/MW over 40 years from when the stations begin operating.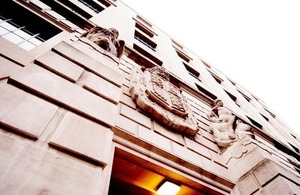 The scale and duration of the impact of new nuclear power stations on their localities is to be recognised by ensuring communities benefit from the role they play in national power generation, Ministers announced today.
Communities around eight sites in England and Wales could be in line to receive benefits worth up to £1000/MW over 40 years from when the nuclear power stations begin operating.
Use of the funds will be tailored to specific localities and will be managed locally to bring long-term benefit and focus on ensuring an economic and social legacy arising from the development. It could be worth up to £128m to the area around the proposed twin-reactor at Hinkley Point in Somerset.
This builds on the Government's business rates retention scheme introduced from April 1 this year. Under these changes, local government keeps 50% of the business rates it collects, together with the growth on that share, for up to ten years.
Local authorities hosting new nuclear power stations will benefit for up to the first 10 years of operation from a share of the significant increase in business rates revenues that will arise. To account for the scale and lifespan of nuclear power stations, local communities will receive further funding from central government for an additional 30 years.
100% of business rates received from land based renewables that come on stream after 1 April 2013 are retained by local authorities.
These benefits are in addition to the investment, jobs and use of local services that major infrastructure projects such as new nuclear power stations will bring, and in addition to agreements between developers and communities under Section 106 of the Town and Country Planning Act which include substantial mitigations during construction.
Business and Energy Minister Michael Fallon said:
"New nuclear will have a central role to play in our energy strategy, providing heat and light to homes across the country.
"It is absolutely essential that we recognise the contributions of those communities that host major new energy projects.
"This package is in the interests of local people, who will manage it to ensure long-term meaningful benefit to the community.
"It's proportionate to the scale and lifespan of new nuclear power stations and it builds on the major economic benefits they will bring in terms of jobs, investment and use of local services."
In March an industrial strategy, developed by government and industry, was published to enable the UK to seize the opportunities for economic growth in the nuclear industry. It covers the whole of the nuclear market – new build, waste management and decommissioning, fuel cycle services, operations and maintenance.
Over the next two decades it is forecast that globally there will be £930 billion investment in building new reactors and £250 billion in decommissioning those that are coming off line. The nuclear new build programme in the UK alone could generate up to 40,000 jobs in the sector at its peak. The nuclear industrial strategy sets out the basis for a long-term partnership between government and industry to exploit those opportunities.
NOTES FOR EDITORS
A community benefit package for sites in England will receive benefit in two stages:

Phase 1 will comprise the share of the growth in business rates which the relevant local authorities will retain under the business rates retention arrangements introduced by the Local Government Finance Act 2012. This growth will be kept until the business rates retention arrangements are reset, subject to any levy payments that might be due. The Government has confirmed its intention that, after 2020, reset periods should be every ten years.
Phase 2 will consist of the remainder of the community benefits package paid between 2030-2060.

Given Phase 2 funding will not commence until 2030, DECC will determine the exact details of implementation on a site-by-site basis, alongside extensive discussion with local communities, closer to the date of payment.

Business rates retention applies only in England (business rates is a devolved matter for the Welsh Government. As a result, DECC will work with the Welsh Government to provide a community benefits package equivalent to that delivered in England for the community around the proposed new nuclear power station at Wylfa.

The Government's Nuclear National Policy Statement set out details of eight sites in England and Wales appropriate for the siting of new nuclear power stations. These are: Hinkley Point, Sizewell, Wylfa, Oldbury, Sellafield, Bradwell, Heysham, and Hartlepool.

In addition to the community benefit package, planning obligations may be sought to address the impacts of development. Planning obligations (or "section 106 (s106) agreements") are an established mechanism to deliver or address matters that arise in the context of planning applications.
Published 17 July 2013