Common sense planning reform to create more homes and boost the high street
Communities Secretary Eric Pickles has approved a new measure that will increase the number of homes in town centres and help increase footfall…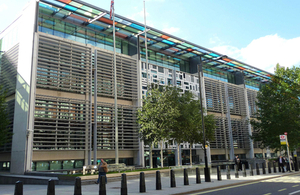 Communities Secretary Eric Pickles has approved a new measure that will increase the number of homes in town centres and help increase footfall on high streets.
New planning rights will allow more flats to be created above shops without the need for planning permission. Two flats will be allowed to be created in office or storage space under new permitted development rights coming into force.
The change further streamlines the planning system, making it easier, quicker and cheaper for people to create new homes in existing underused space. It has the potential to help increase the amount of affordable housing and ensures better use is made of existing developed land.
Relaxing planning restrictions on creating flats above shops can also help increase the vitality of town centres by increasing footfall and providing a boost to high street regeneration.
Mr Pickles said:
These are common sense planning reforms that will deliver more affordable homes in areas where there are good transport links whilst ensuring better use of existing developed land.

Cutting this red tape should be a shot in the arm for the high street increasing footfall and providing a boost to regeneration.
Planning Minister Greg Clark Mr Clark said:
The Government is determined to make the very best use of existing buildings to provide more homes as quickly and simply as possible. This change offers real potential to provide more affordable housing and give a much needed boost to our high streets.

Ensuring unused space above shops can be used in a better way is one of the many changes the Government has introduced to streamline the planning system and to cut unnecessary bureaucracy.
The Government has already taken steps to improve the planning system through the National Planning Policy Framework and the Localism Act, which are already delivering results.
It has also announced proposed measures to simplify the planning system further by making it easier to temporarily re-use some buildings without needing planning permission, streamlining the paper work needed for planning applications and speeding up planning appeal decisions.
The Government has also outlined a package of measures to help high streets reclaim their role at the heart of our communities. These include encouraging town centres to become Town Team partners to benefit from the support and advice available from the Government and leading retail experts.
Notes to editors
The change in permitted development rights applies to A1 (retail units) and A2 (financial/professional services units) commercial properties.

Current legislation only allows for one flat to be created above a shop without the need for a planning application.

The new permitted development rights will come into force on 1 October 2012.
Published 1 September 2012