Common sense approach to public protection proposed
Millions of people will be protected from unwarranted state intrusion in their private lives, the Home Secretary has outlined today.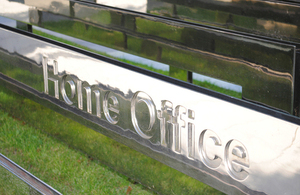 An array of reforms in the Protection of Freedoms Bill will put an end to unwarranted local authority snooping and unnecessary scrutiny of individuals.
It will see:
an end to the routine monitoring of 9.3 million people under the radically reformed vetting and barring scheme
millions of householders protected from town hall snoopers checking their bins or school catchment area
scrapping Section 44 powers, which have been used to stop and search 100,000s of innocent people
a permanent reduction of the maximum period of pre-charge detention for terrorist suspect to 14 days
DNA samples and fingerprints of thousands of innocent people deleted from police databases
gay men being able to clear their name of out-of-date convictions for consensual acts
thousands of motorists protected from rogue wheel clamping firms
An end to snooping
'The first duty of the state is the protection of its citizens, but this should never be an excuse for the government to intrude into peoples' private lives,' explained Theresa May.
'Snooping on the contents of families' bins and security checking school-run mums are not necessary for public safety and this Bill will bring them to an end.
'I am bringing common sense back to public protection and freeing people to go about their daily lives without a fear that the state is monitoring them.'
Terror legislation
Alongside the Bill, draft emergency legislation on pre-charge detention of terrorist suspects was also laid.
The draft, which is in line with the commitment given in the review of counter terrorism and security powers, will allow for Parliamentary scrutiny should pre-charge detention need to be increased in an emergency.
The Protection of Freedoms Bill is being introduced with the aim of gaining Royal Assent by late 2011 or early 2012.

Published 11 February 2011