News story
Commissioning Academy open for business
The first commissioners have begun to participate in a programme of learning on key commissioning issues.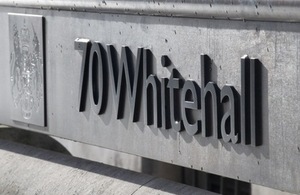 Following a recruitment campaign, the Commissioning Academy will formally 'open the campus gates' for its first intake of commissioners this Friday.
The Commissioning Academy brings together senior commissioners from across the public sector to learn from the example of the most successful commissioning organisations - developing a growing cadre of professionals skilled in best practice.
In total 67 senior commissioners from more than 23 public sector organisations will be participating - split into 3 separate 'cohorts'. Demand and interest in the academy has been high since launch earlier this year, and with all places filled, commissioners from both central and local government - representing sectors from adult social care, children's and young people's services, to national resilience, fire and health services - will now commence their programmes.
The focus is on practical peer-led learning covering key commissioning issues, such as outcome-based commissioning, working with the voluntary and community sector, market engagement and development, joint commissioning across organisational boundaries, behavioural insight and new models of delivery such as mutual and joint venture companies.
Francis Maude, Minister for the Cabinet Office said:
The world is changing and so must we - the demand for public services is going up whilst resources are going down. Our public sector must change to meet the long-term challenges and ensure we live within our means.

Since we launched the academy earlier this year we've had an exceptional response. The commissioners who begin their programmes over the next few days are at the forefront of this change and I wish them every success as they progress and bring real improvements to commissioning practices in local and central government.
Nick Hurd, Minister for Civil Society, added:
The UK needs effective commissioners to deliver better outcomes for citizens on ever tighter resources as we rebalance our economy. We need commissioners for whom no option is off the table when designing and delivering efficient public services – and who are knowledgeable and confident in all potential approaches. The Commissioning Academy will develop a growing cadre of trailblazing professionals that understand how the public sector best uses the resources available.
The organisations participating are:
Ashford (and area) Clinical Commissioning Groups
Bedfordshire Police and Crime Commissioners
Bristol Clinical Commissioning Group & Bristol City Council
Department for Communities and Local Government
Foreign and Commonwealth Office
Gloucestershire County Council
Home Office
Horsham District Council
Humberside Fire and Rescue
Lancashire County Council
Leicestershire Police and Crime Commissioners
London Borough of Haringey
London Borough of Lewisham
NHS England
Somerset County Council
Staffordshire County Council
Tri-borough councils: Hammersmith & Fulham, Kensington & Chelsea and Westminster
West Sussex County Council
Department for Work and Pensions
Published 20 June 2013