Commission warns public not to donate to 'sham' animal welfare and migrant appeals
The Charity Commission, the independent regulator of charities in England and Wales, is issuing this alert to the public to raise awareness of sham charity appeals.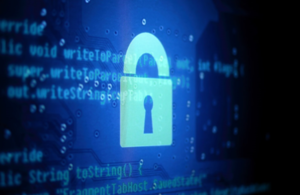 The information contained within this alert is based on reports made during the past month, to Action Fraud, the UK's national fraud reporting centre. The National Fraud Investigation Bureau (NFIB) has gathered information about two frauds, where social media or email platforms are being used to encourage members of the public to donate money to sham charity appeals, including a 'Migrant Helpline'.
1. Fake animal welfare charity overseas
The NFIB has discovered that criminal groups based in Spain or Cyprus are using social media platforms to target donors from the UK. The money is then laundered from the UK to overseas and rather than be used to tackle animal cruelty, these charitable funds are then diverted to support criminal activity, either here or on the Continent.
2. Fake 'Migrant Helpline'
Fraudsters are sending out a high number of phishing emails to personal and business email addresses purporting to be from 'Migrant Helpline' – charity email addresses could also be targeted.
Migrant Helpline is a genuine charity, but fraudsters have been using its name to trick members of the public into becoming victims of this fraud. It should be noted that this fraud is in no way related to the real charity.
The email address sending the majority of emails is noreply@yeshivadonations.com; however multiple email addresses have been seen. The subject line currently is 'Thank you for choosing to donate to Migrant helpline' and the message body contains the following:
Thanks again for donating.
We're sending it straight to Migrant Helpline so you'll be making a difference very soon.
Your donation details:
First name: **
Last name: **
Tel. **
Amount: £196
Donation Reference: 09493495
If you have any questions about your donation, please follow this link and download Your (Donation Reference 09493495), with the transaction details listed above.
With your help, Yeshiva Donations can continue to work in Syria and neighboring countries to deliver clean water and life-saving supplies to millions of people.
Your generosity is bringing much-needed assistance to families who have lost everything as a result of the crisis in Syria.
Warm regards,
Yeshiva Donation
The first name, last name and telephone number are targeted and appear to be correct for those they are sent to. Once the link is clicked, a well-known Trojan (Ramnit) is downloaded onto the victim's device. This malware is equipped to target and steal personal/ corporate banking details.
Donors are advised to be vigilant and to protect themselves in the following ways:
Safer Giving
genuine charities are registered with the Charity Commission and print their registration details on all documentation, collection bags, envelopes, electronic communications etc - check these details exist and are genuine by visiting the Commission's online Register of Charities
if the collection is for a charity that you know is genuine, check the collection is authorised by asking the charity directly, using verifiable contact details
watch out for poor grammar/ spelling in emails and other documents, including collection envelopes – this can be a tell-tale sign of fraudulent activity
send your donation to the charity directly. This may mean going to a little more trouble, but you can be sure your donation will get to where it's intended
The public can also take simple steps to keep safe online, advice is available on: Get Safe Online the official cyber-crime prevention website.
The Charity Commission publishes advice for donors and trustees on safer giving and runs awareness campaigns during periods of heightened giving.
Carl Mehta, Head of Investigations and Enforcement at the Charity Commission, said:
The British public donate millions of pounds every year to good causes, any attempt to abuse this generosity is reprehensible. Do not be put off donating by these malicious scams, but follow the Commission's advice on safer giving
Charities can visit www.charitiesagainstfraud.org.uk for advice and top tips on how to protect their charity against fraud.
Report it
If you think you have fallen victim to either of these scams, or any other type of fraud, you should report it to Action Fraud by calling 0300 123 2040, or visiting www.actionfraud.police.uk
Trustees are advised also to report suspected or known fraud incidents to the Charity Commission.
Serious incident reporting helps the Commission to gauge the volume and impact of incidents affecting charities and to understand the risks facing the sector as a whole.
Ends.
Published 17 January 2017