Commission on Human Medicines seeks 6 commissioners
Recruitment of new commissioners.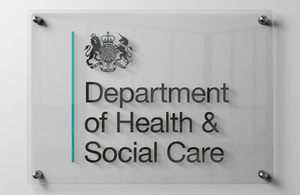 The Commission on Human Medicines (CHM) advises the Licensing authority (UK Health Ministers) on matters relating to safety, quality and efficacy of medicines and the collection of adverse drug reactions to marketed medicines.
'The Government relies heavily on advice given by the independent experts who serve on the Commission and it is important that the best experts are available to provide this advice' - Lord Earl Howe, Parliamentary Under-Secretary of State for Health (Quality).
The CHM are currently looking for 6 commissioners. This represents a unique opportunity for relevant professional people to become part of the body and contribute to its work which is vital to public health and safety.
Applicants must be recognised by their peers/be Fellows of the relevant Royal Colleges and have a track record of achievement in one or more of the following fields:
Medical Oncology (one post)
Clinical Neurology (with an interest in pharmacoepidemiology) (one post)
Clinical Immunology (one post)
Toxicology (one post)
Clinical Pharmacology/Internal Medicine (one post)
Anti-infectives (one post)
In addition, all applicants will be prepared to actively contribute to the work of the CHM, and have previous or current experience of committee membership, be a skilled communicator and able to assimilate complex information quickly.
Commissioners receive up to £325 for preparation and attendance at meetings.  Time commitment will be approximately 22 days per year, including 11 meetings.  The initial appointment can vary between 2 and 4 years.
If you require an alternative format such as braille, large print or audio please call Samantha Alcock on 0113 254 5845 quoting the reference DH1467.
Closing date for applications
Now extended to 12 noon on 10 April 2012
Interviews
End of April 2012
More information
Please visit the Cabinet Office Public Appointments website for further information about the posts and how to apply.
Read more about non-executive appointments.
This appointment is regulated by The Commissioner for Public Appointments.
Published 9 March 2012