CMO Annual Report 2011 volume one data available
Data used in the CMO Annual Report 2011 available to download.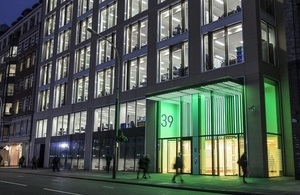 The Chief Medical Officer, Professor Dame Sally Davies, published a data-rich report on the state of the English public's health.
All of the data is available for use and contains no personal information.
Where information is available there is relatively comparable geographical information within the datasheets.
All map datasheets follow the same format, that is, information is contained within the same cells.
All graph datasheets follow the same format as each other but there is variation where there are multiple worksheets.
The files produced this year cannot be made available in csv format. This option will become available once the Chief Medical Officer's report is refreshed.
Index to the datasheets (MS Excel Spreadsheet, 141KB)
Volume One 2011 of the CMO report is designed to be a surveillance report, bringing together a large amount of data and information about the public's health.
Published 27 November 2012