News story
CMA welcomes Supreme Court judgment in Eurotunnel case
The CMA has welcomed the judgment by the Supreme Court to uphold its appeal in the Eurotunnel case.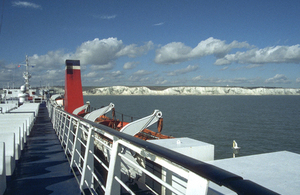 In the judgment handed down today, the Supreme Court has ruled that the Competition and Markets Authority (CMA) took the correct approach in assessing whether Eurotunnel's acquisition of 3 ferries and related assets formerly owned by SeaFrance should be treated as a merger under the UK merger control rules.
This ruling provides clarity on an important point of law, which will assist in assessing such transactions in future.
The CMA initially sought permission to appeal in May and the hearing took place in October.
In the light of developments that have taken place in the last few months, including Eurotunnel deciding to lease 2 of the ferries to DFDS and regarding the operation of the Nord Pas de Calais freight ferry, the CMA will consult relevant parties and seek to work constructively with Eurotunnel and DFDS in order to determine the appropriate next steps.
For all information relating to this case please visit the case page
Published 16 December 2015