CMA warns online sellers about price-fixing
The CMA has today launched a new campaign to ensure online sellers know how to avoid breaking UK competition law.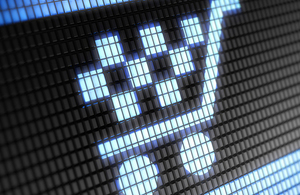 In the build up to 'Black Friday', one of the busiest times of the year for online sales, the Competition and Markets Authority (CMA) is using this opportunity to remind sellers that discussing and agreeing price levels with competitors is illegal, and can result in serious penalties.
It goes hand in hand with the CMA writing to a number of online companies which may be denying customers the best available deals and reminding them of their obligations under competition law. The CMA has also engaged with online marketplace providers which are helping make the CMA's advice available to online sellers.
This follows the CMA's recent decision, in one particular case following an 8-month investigation, which imposed a fine of over £160,000 on an online seller of posters and frames, Trod Ltd, for agreeing with a competitor, GB eye Ltd (trading as 'GB Posters'), not to undercut each other's prices when selling on Amazon's UK website. GB eye escaped a fine by reporting the cartel under the CMA's leniency programme.
The CMA has produced information that includes an at-a-glance summary for online sellers that explains what constitutes 'price-fixing' and what they can do to avoid it. There is also a case study that provides more detail on how the 2 sellers in the CMA's recent investigation ended up breaking competition law.
In the Trod/GB eye case, both companies used automated re-pricing software to implement their agreement not to undercut each other's prices. In addition, the CMA is warning software providers that they too risk falling foul of competition law if they help their clients use software to facilitate illegal price-fixing agreements, although that was not a feature of the Trod/GB eye case.
The campaign's key warnings are that online sellers should not:
agree with their competitors what prices they will charge, or that they won't undercut each other on price
discuss their pricing intentions or strategies with competitors
Stephen Blake, Senior Director of the CMA's Cartels and Criminal Group, said:
Online markets are a hugely valuable tool for consumers to shop around and find the best value products, making the most of effective competition. But these benefits for shoppers are put at risk if the suppliers seek to restrict competition between them.

The CMA is strongly committed to tackling anti-competitive behaviour in online markets. Entering into agreements that limit price competition cheats consumers, is illegal and can have serious consequences for the companies and individuals involved.

We recognise that the majority of online sellers want to comply with the law. As we enter the peak shopping months of November and December, sellers should make sure they have read our advice so they don't get caught out. The consequences for those who don't can be serious.
Notes for editors
The CMA is the UK's primary competition and consumer authority. It is an independent non-ministerial government department with responsibility for carrying out investigations into mergers, markets and the regulated industries and enforcing competition and consumer law. For more information on the CMA see our homepage or follow us on Twitter @CMAgovuk, Flickr, Youtube and LinkedIn.

If the CMA finds that a business has broken competition law, the consequences can be serious and far-reaching:

a) businesses can be fined up to 10% of their annual turnover

b) company directors can be disqualified from managing a company for up to 15 years

c) individuals personally involved in cartels can face up to 5 years in prison

The CMA has produced a range of materials intended to offer guidance to business on how to comply with competition law.
The CMA's investigation was launched in December 2015 with searches of Trod's business premises and the domestic premises of one of its directors.
Trod Limited was fined £163,371 for illegally agreeing with another online seller, GB eye Limited (trading as 'GB Posters'), not to undercut each other's prices for certain posters and frames sold on Amazon's UK website
The fine imposed on Trod is after deducting a 20% discount to reflect the resource savings to the CMA as a result of Trod's admission and co-operation with the CMA's investigation. GB eye reported the cartel to the CMA under the CMA's leniency policy and has not been fined.
Amazon was not involved in the cartel and has not been investigated by the CMA in relation to this matter.
Anyone who has information about a cartel is encouraged to call the CMA cartels hotline on 020 3738 6888 or email cartelshotline@cma.gsi.gov.uk.
For more information on the CMA's leniency and informant reward policies, go to leniency and rewards.
Enquiries should be directed to Simon Belgard (simon.belgard@cma.gsi.gov.uk, 020 3738 6472).
Published 7 November 2016