News story
CMA publishes details of enforcement and advocacy outcomes
The CMA has compiled and published the outcomes of its work in Competition Act, consumer enforcement and advocacy cases.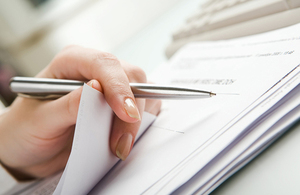 The Competition and Markets Authority (CMA) already publishes registers of undertakings and orders resulting from merger and market investigations and this latest publication means that all remedies secured by the CMA are now readily accessible to interested parties.
The enforcement and advocacy outcomes now being published cover 3 areas:
Directions and commitments currently in force from companies resulting from Competition Act investigations, which have been accepted or issued by the CMA, its predecessor organisation the Office of Fair Trading (OFT) or sector regulators. These are used to end anti-competitive conduct or address competition concerns.
Recommendations made by the CMA to government, regulators, other public bodies and business groups as a result of market studies and investigations as well as advocacy work – where from 2015, the CMA has had the power to make recommendations to the government on the impact on competition arising from legislative proposals.
Commitments secured from companies and individuals by the CMA since April 2014 as a result of its civil consumer enforcement work, as well as commitments from companies secured by the OFT since January 2008. These were secured to improve business practices and address consumer protection concerns.
Alistair Thompson, Director of Remedies, Business and Financial Analysis, said:
It's important to have this information readily accessible – remedies are the ultimate outcome of all of our work and the way we promote competition and protect consumers.

Having this information available in one place will make it easier for ourselves and others to monitor compliance and identify non-compliance with all of our existing remedies.
Published 25 November 2016