News story
CMA provisional decision on ICE/Trayport agreement
The CMA has published the provisional findings in its remittal investigation looking at a new commercial agreement between ICE and Trayport.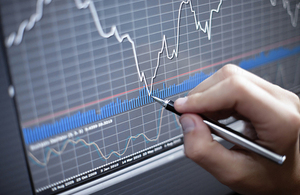 In March following a challenge by Intercontinental Exchange, Inc. (ICE), the Competition Appeal Tribunal (CAT) upheld the CMA's findings that the merger between the 2 results in a loss of competition and that in order to resolve this, ICE must sell the Trayport business.
At the same time, the Competition and Markets Authority (CMA) was also asked by the CAT to reconsider its additional requirement that the companies terminate a new agreement that had been entered into during the course of the original investigation and which would significantly expand their commercial relationship.
In its provisional remittal decision, the CMA has found that the new agreement represents a significant step-change in relations between 2 companies which had historically not co-operated. It has also provisionally found that the agreement could risk an effective sale of the Trayport business and benefit ICE in the future whilst disdvantaging the new owner of Trayport.
In view of these risks and the low costs arising from ending an agreement that has not yet been implemented, the CMA has provisionally concluded that it is necessary to terminate it.
The CMA will now consider responses to its provisional decision before publishing its final decision in late May. The provisional findings report is available on the case page along with all other published information relating to the investigation.
Anyone wishing to respond to the provisional findings should do so in writing, by no later than 5pm on 10 May 2017.
Email ice.trayport@cma.gsi.gov.uk or write to:
Project Manager
ICE/Trayport merger inquiry
Competition and Markets Authority
Victoria House
Southampton Row
London
WC1B 4AD

Published 25 April 2017