News story
CMA protects prices for mental healthcare services
The CMA has accepted proposals from Acadia to sell 21 Partnerships in Care and Priory hospitals to BC Partners.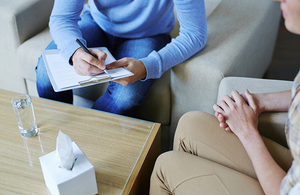 This follows the Competition and Markets Authority's (CMA) intervention to ensure improved choice and better outcomes in mental healthcare services.
Private healthcare services remain an important part of mental healthcare services in the UK. To keep costs down and quality up, an effective choice of quality providers of mental health services is essential. Acadia Healthcare Company, Inc (Acadia) will now sell 21 hospitals and one unopened hospital site in order to resolve concerns arising out of its merger with Priory Group No1 Ltd (Priory).
In July the CMA found that the merger could raise prices for the NHS and lower the quality of care given to patients. The CMA identified 21 local areas across 5 mental healthcare services where the merger could substantially reduce the range of available providers. Instead, through the sale of these hospitals to BC Partners, the CMA is preventing a loss of choice that could be damaging for the NHS and patients in many parts of the UK.
The CMA liaised closely with the NHS and other key customers throughout its examination of the merger. The CMA received no objections to its proposed remedy, or to BC Partners as a proposed purchaser of these hospitals, during its consultations in October.
The CMA has therefore decided that the anticipated merger will not be referred for an in-depth phase 2 investigation.
All information relating to this investigation can be found on the case page.
Published 10 November 2016