News story
CMA invites comments on petrol station merger undertakings
The CMA has opened a consultation on undertakings proposed by MRH following its acquisition of 78 Esso petrol stations.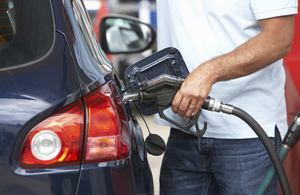 On 10 December 2015, the Competition and Markets Authority (CMA) announced that it would look in detail at these undertakings, which followed CMA concerns about a loss of competition following the merger in 2 local areas in Cambridge and Brighton.
MRH (GB) Limited has proposed to divest either the MRH Girton or the Esso City site in Cambridge, and the Esso Patcham site in Brighton.
The CMA has until 9 February 2016 to consider whether to accept the undertakings, or a modified version of them. As part of this process, the CMA is now consulting publicly on whether the proposals are sufficient to address the CMA's competition concerns.
Before reaching a final decision, the CMA is therefore inviting interested parties to make their views known. The deadline for responses is 7 January 2016.
The consultation on the undertakings and all other information relating to this merger investigation can be found on the case page.
Published 23 December 2015