News story
CMA consults on InterCity East Coast undertakings
The CMA is consulting on draft undertakings offered by Stagecoach in relation to the award of the InterCity East Coast rail franchise.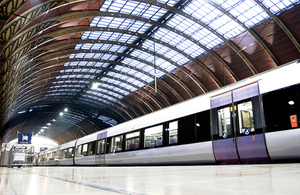 In February, the Competition and Markets Authority (CMA) announced that it would look in detail at undertakings offered by Stagecoach to address the competition concerns the CMA had identified earlier in the month. The CMA also said that it had decided that there were reasonable grounds for believing that the undertakings offered by Stagecoach, or a modified version of them, might be accepted in lieu of a reference to a more detailed phase 2 merger investigation.
The CMA has until 21 April 2015 to consider whether to accept the undertakings, or a modified version of them, and as part of this process is now consulting on whether the proposed undertakings are sufficient to address the competition concerns.
The draft undertakings and all information relating to the investigation are available on the case page. Responses to the draft undertakings are requested by 27 March 2015.
Published 13 March 2015