News story
CMA confirms Poundland/99p Stores merger referral
The CMA has referred Poundland Group plc's anticipated acquisition of 99p Stores Limited for an in-depth phase 2 investigation.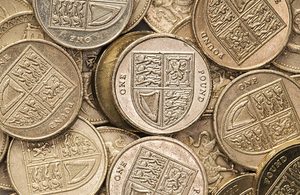 The Competition and Markets Authority (CMA) announced on 9 April 2015 that it would refer the merger for a full investigation unless Poundland Group plc and 99p Stores Limited offered acceptable undertakings to address the CMA's competition concerns.
Insufficient evidence was available at the CMA's initial phase of investigation for it to be confident that the transaction would not result in a realistic prospect of a substantial lessening of competition through a possible reduction in quality, fewer promotions or closure of stores.
As the parties have not offered any undertakings, the CMA will now start an in-depth merger investigation to decide whether the merger raises substantial competition problems that need to be remedied. A decision on the merger will be made by a group of independent panel members supported by a case team of CMA staff. The group must publish its final decision by 2 October 2015.
All information relating to the investigation is available on the case page.
Published 17 April 2015